I'm looking forward to Yuval Harari's new book, set to be released this August. I'm a big fan of Sapiens, and I thought that this quote (from Harari's forthcoming book) was worth passing along:
"We have a global ecology, a global economy and a global science – but we are still stuck with only national politics," he adds. "To have effective politics we must either deglobalise the ecology, the economy or the march of science – or we must globalise our politics."
In other words, the nation-state is out of date. Is nationalism one of the last (desperate) gasp of tribal politics in the modern era? Of capitalism? For me, Harari always raises very relevant and speculative questions.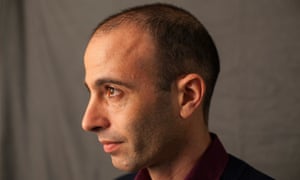 Source: Yuval Noah Harari: Brexit will not halt drive to 'human unification' | Culture | The Guardian